MVP Nominations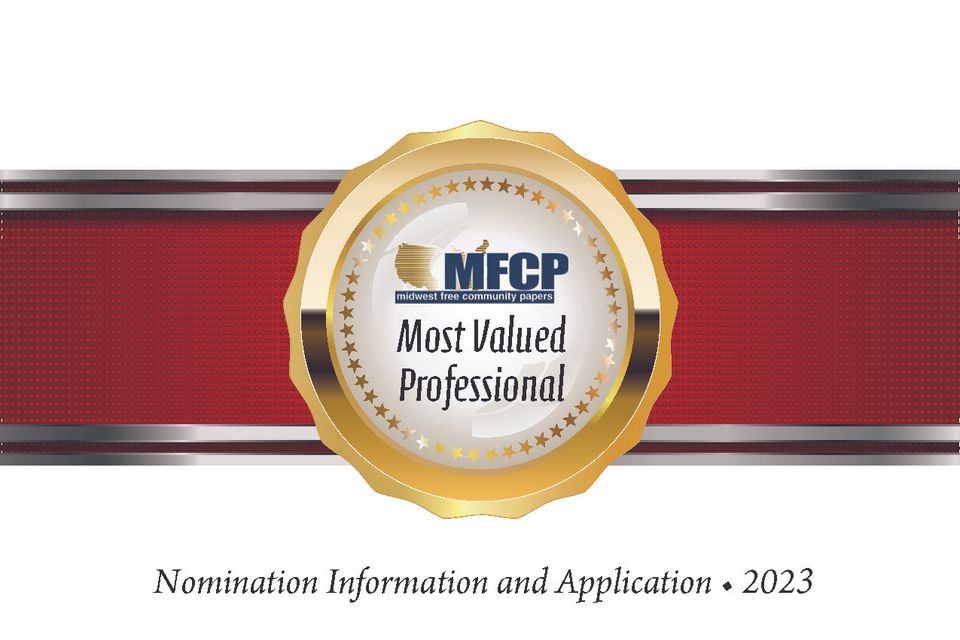 Why wait? Get your nominations in now!
DEADLINE IS JANUARY 20, 2023
Nominations are now being accepted for our incoming MVP class
The MFCP Most Valued Professionals program is designed to honor individuals who are emerging leaders in the free paper industry and 40 years old or younger. This annual program will recognize up to 5 individuals who represent the best of our up-and-coming industry professionals. These individuals exemplify good character, leadership, and professionalism not only at work, but in the communities they serve.
Nominee Qualifications
These individuals should show the promise of and a commitment to impacting their publication
and the industry in a positive manner through professional achievement. Nominees must also show they not only perform their jobs to a high standard, but they also have a commitment to furthering their knowledge and abilities. Nominees must actively work in the free paper industry for a member MFCP and are required to have been employed for more than a year.
Recognition Program
The Most Valued Professional award recipients will be recognized in PaperClips, the official
newsletter of MFCP, as well as participate in the annual MFCP Conference and Trade Show. MVP award winners receive free registration and hotel accommodations at the Conference as part of their award.
Ongoing Opportunity
MFCP Most Valued Professionals will be asked to assist the various initiatives of the association
on an ongoing basis for up to two years. MFCP recognizes that we have much to learn from these talented young people and hopes to use their skills to help us lead the free paper industry. In return for participation in regularly scheduled conference calls and for volunteering some time to assist with various MFCP initiatives, MFCP will provide additional leadership development opportunities and the opportunity to attend future conferences for even more training.
Nominate your MVP today!
Deadline for nominations is January 20th, 2023.
Click here for the nomination form